Launching a brand can be incredibly exciting and also incredibly stressful all at the same time. Some people find that their launch event is more stressful than the actual launch of the brand. Once the event is over, they can sit back and relax.
A launch event can be incredibly important to establish the reputation and brand of your new venture. Whether it be a product, like a drink or some makeup, a new service, or even just a new office location. The event sets the scene and tone for what clients can expect going forward from your company.
It's incredibly important to make sure you are setting the right tone. An unsuccessful launch event is one that sets expectations in the clients mind that aren't going to be fulfilled.
Simply stripped back consider a catering company. If their objective is as a food truck to serve tacos and nachos, hosting a launch event that is a 5 course degustation just doesn't make sense. Your guests will be confused as to what your actual product offering is, are you offering the food truck you're talking about, or are you offering degustation menus they tasted? This is obviously an extreme example and hopefully not one anyone would actually follow, but it gives you a feel for what I mean.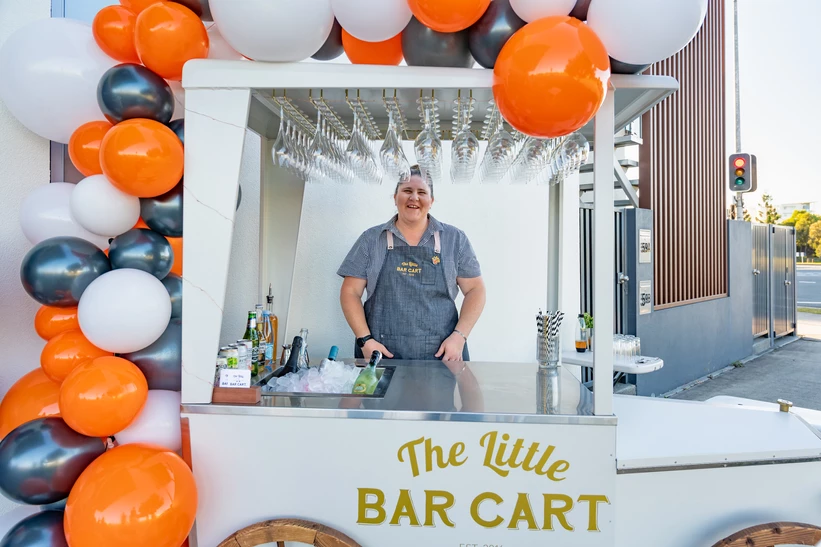 When we get contacted by a brand to do a launch event, such as My Home Co for their latest office opening. The first thing I say is we need to have a consultation. This allows me to understand exactly what the brand is.
I ask questions like what words would you use to describe your brand? Are you more family oriented? Corporate? Friendly?
We like to think of your brand as a person, if you were asked to describe your best friend or your partner, what words would you use. We want to be thinking about your brand in the same way – loyal? Trustworthy? Spontaneous?
Each of these aspects directly relate to an event in some way and how we will bring together the overall aspect.
Family oriented and trusting brand
We worked with a brand similar to this for the NDIS expo stall. Refocus was all about family and the trust established with this. Their event design focused on this. It felt like a living room away from home. With lots of comfortable spaces, candles to set the mood and throw rugs and cushions to snuggle in.
Spontaneous and fun brand
This is in stark comparison to My Home Co. and their launch a few weeks ago. Their brand is more fun and modern and thus their event design reflected this. We utilised a lot of balloons, clean modern cocktail tables, a cocktail cart and a media wall to create buzz.
Brand assets
It is also important to think about the brands assets when you are looking at an event design for a brand launch. Consider their logo, fonts and colours. This is always the best place to start. If a brands colouring is pink and blue, then use pink and blue. What better way to show the guests that it is that company's event by making their recognised colours front and centre. Also consider text types for any printed material. Banners, menus, signs etc should all be in keeping with this branding.
What are you launching?
Another thing that comes into play when considering a brand launch is what are we actually launching? Is it a product that we need to display? Is it a food service that we need to have available? Maybe it's an apparel line that should be modelled? Or technology that could be sampled? Making sure if you are launching a new brand with a product that the product is clearly on show throughout the event. Much like the catering example, you need to remind your clients of what you do. You want to make sure that when your clients leave the event. They not only remember their experience at the event, but also what you do for future when they may need you.
If you're thinking about an office opening, brand launch or maybe even an EOFY event but aren't sure where to start. Send us an email at create@foreveramomentevents.com.au and we can have a chat about how we can help you get started!